Ever since I was a little girl, I've wanted to do things that made a difference in the world. One way I was able to achieve that was becoming a medical assistant. I was able to leave work every day knowing that I made a tiny difference in at least one family's life.
I really do miss those days. I've decided to put all of that on hold temporarily in order to stay at home with baby Jia. The plan is to go back to work when she's old enough to go to school. I may even take some online courses in the mean time. Even though staying at home was ultimately my decision, I miss being able to help people.
It's been 2 years since I've been able to do what I love until just the  other day. Shannon, a friend from high school, contacted me with an opportunity to help a lot of people in need. Shannon is the founder of a non-profit organization called Big Love Foundation. What they do is provide advocacy and support services for persons with disabilities. Her organization will help those in need to lead more independent lives.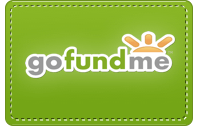 What I love about this whole project is that I know we'll be making a huge difference to a lot of people. All we need is a little help to continue doing what we do. Shannon has created a GoFundMe campaign requesting a little help financially to file the necessary paperwork with the lawyers to become a legal non-profit organization. She has been doing this all on her own and the legal fees to process the paperwork with the lawyer to get the tax ID is one that she can't take on alone. This GoFundMe campaign will be a great help to her and her clients.
We're so excited for what is to come for Big Love Foundation. It's something so positive and will do a whole lot of good for others. There are hopes to be able to spread Big Love offices to all 50 states. We have so many goals but they can't happen when we need them to without a little help. Please take out the time to click on the above green box and donate. Thank you!